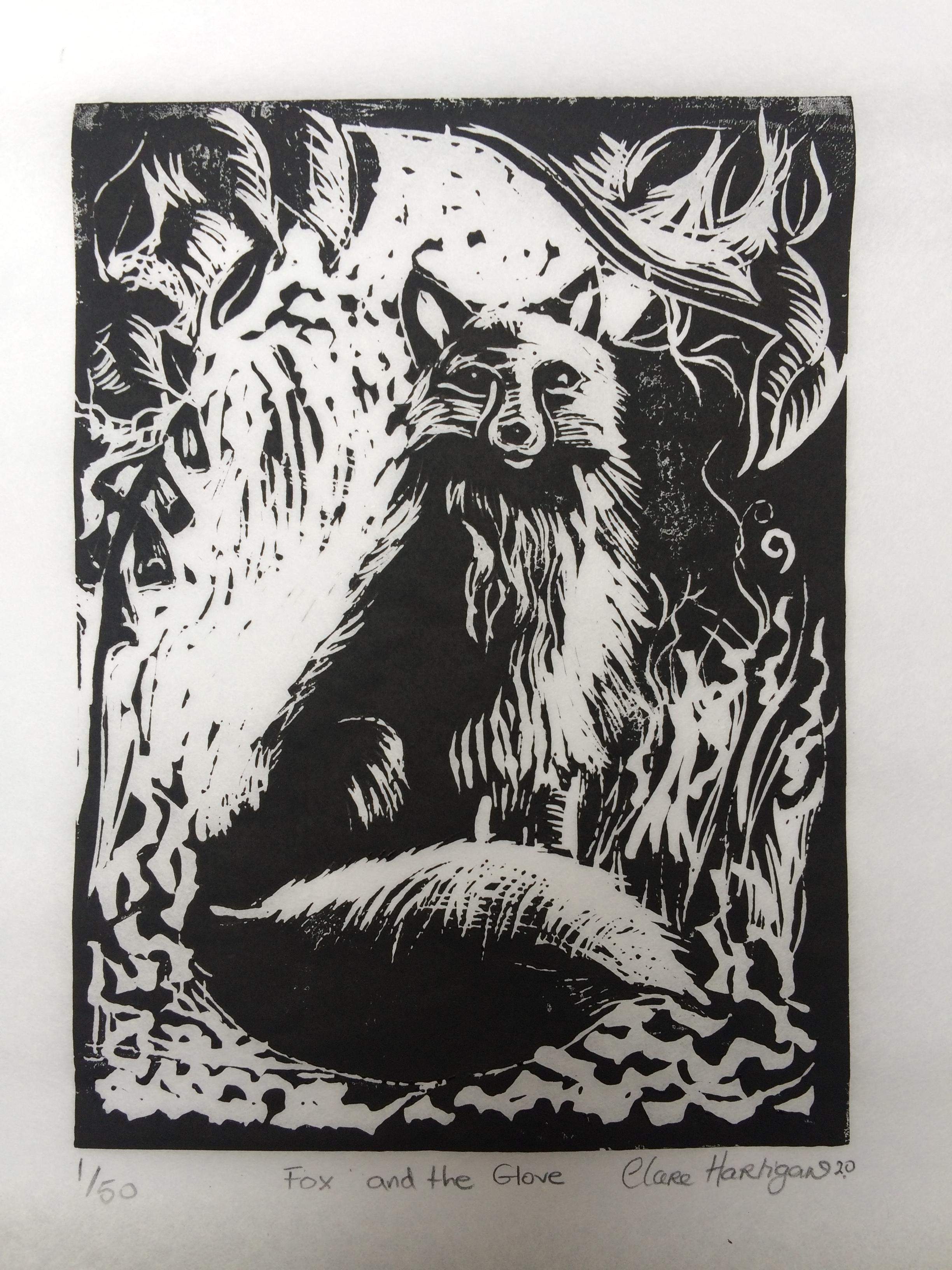 The Fox and the Glove
€75.00
Hand pressed Lino Print on Wenzhou Rice Paper.
actual print size 15cm x 20cm
(please make allowances for signature if self framing)
Limited edition of 50 with each print having a uniqueness due to hand printing methods.

sent and trackable via registered post
payments accepted :
paypal and revolut
email for options.

Chinese rice paper is known for it's great strength and durability.
This delicate and almost see through 30g rice paper is praised as the "king of all papers" and is supposed to last a thousand years.